Experience the joy of making with thousands of award-winning video classes taught by top designers and artists.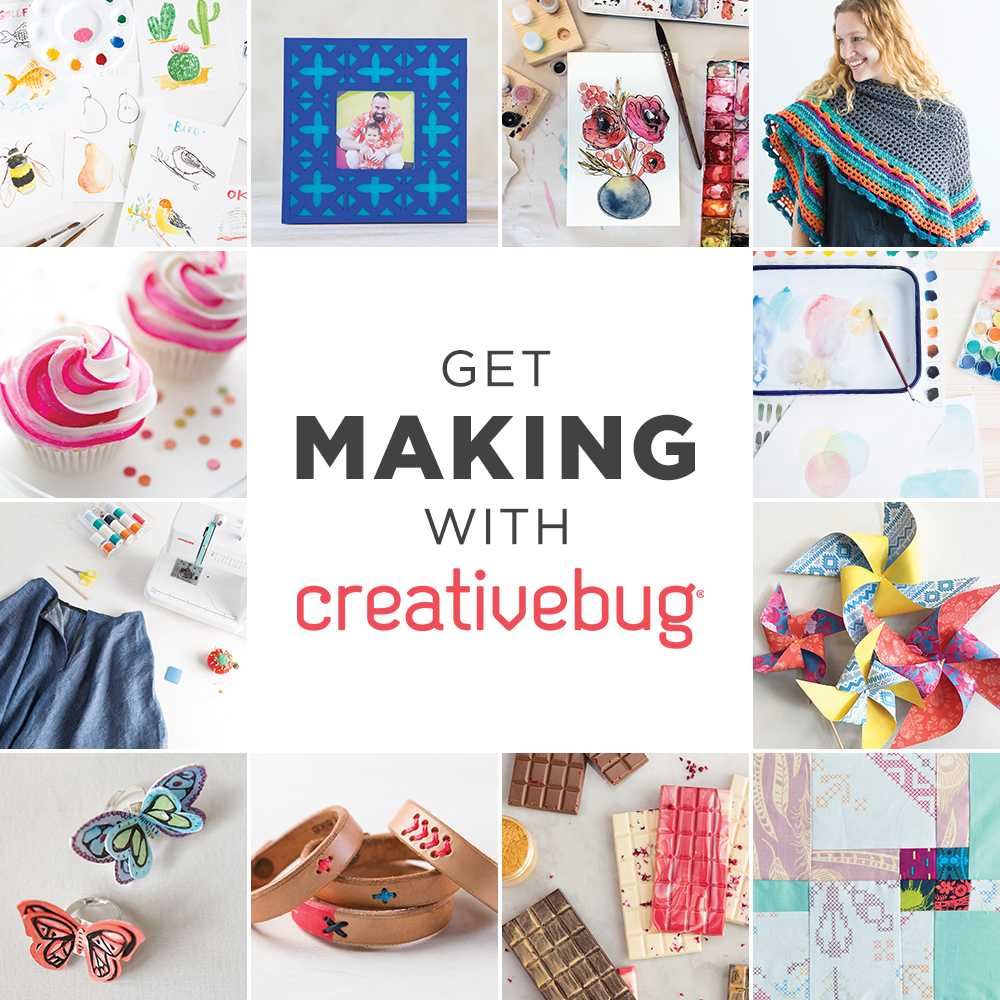 You are more creative than you think.  Learn how to paint, sew, knit, quilt, bake, and more with Creativebug – an on-demand portal streaming thousands of art and craft classes taught by recognised experts and artists.  
Watch a whole class or learn a quick skill like how to sew a zipper, or bind off your knitting. Some classes even include downloadable PDF patterns and instructions. 
Watch the classes anytime, anywhere – all you need is a library membership. No pressure, just possibilities!
How to get started:
Head to Creativebug
Enter your Glen Eira Library barcode number
Set up an account using an email address
Start making!
If you are a crafty (or crafty hopeful in training) and would like to meet like-minded people, then head along to one of our drop-in yarning groups. No experience necessary.