The end of the Twentieth Dynasty was also the end of the great era known as the New Kingdom.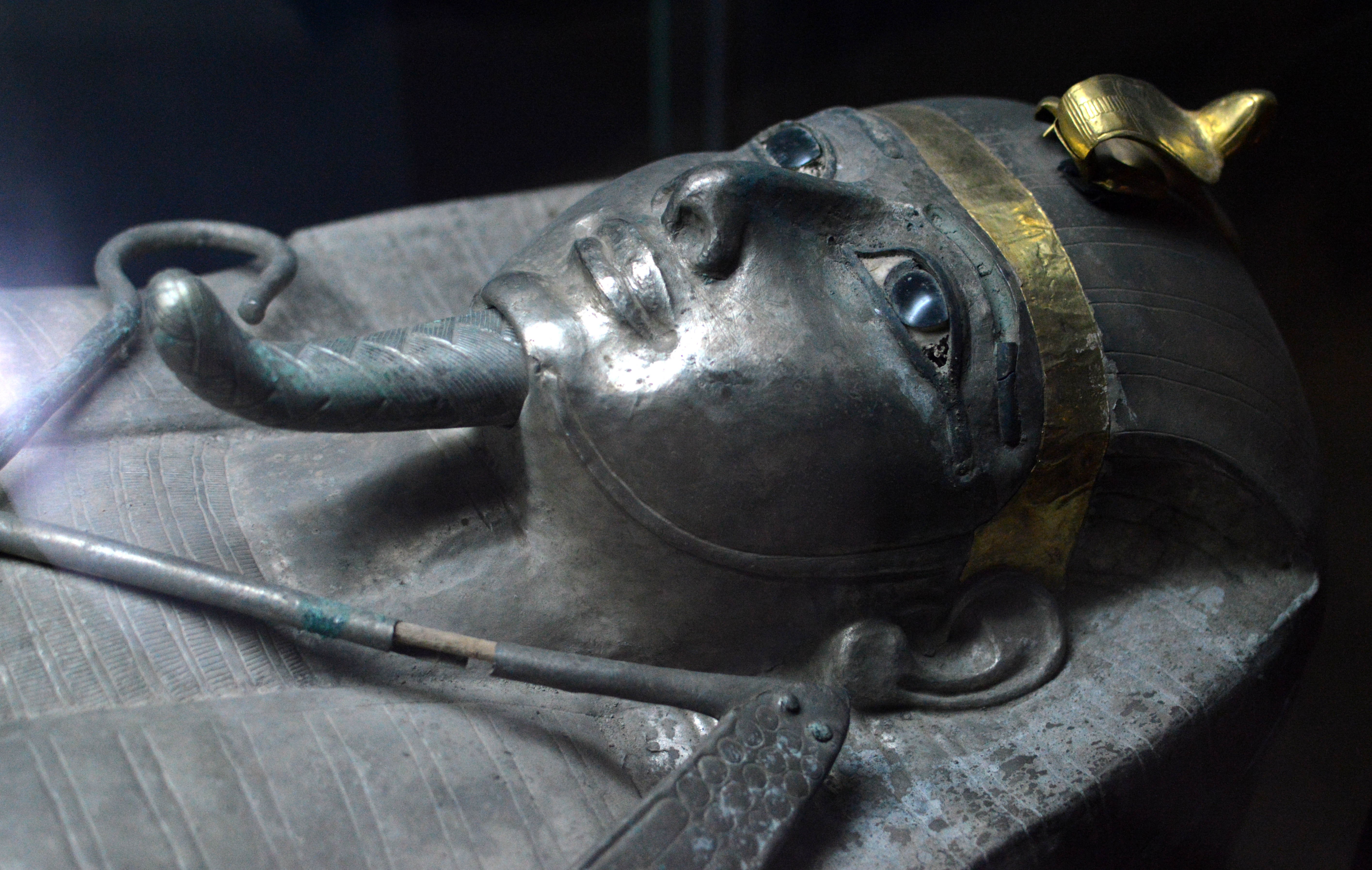 By this time Egypt had relinquished its empire, and pharaoh no longer even controlled all his own country which was now split between the king in the north and an all-powerful Chief Priest in the south.
This was the beginning of the 'Third Intermediate Period'. Such phases are generally harder to understand – the evidence is thinner on the ground and confused, but they are generally held to be times of relative decline. But in 1939 a French archaeologist Pierre Montet discovered the royal tombs of the Twenty-first and Twenty-second Dynasty kings at Tanis in the Delta region, several of which turned out to be intact. What Montet had found might have caused a sensation to rival the discovery of Tutankhamun's tomb – a solid gold death mask belonging to Psusennes I, several others like it and countless other treasures including several falcon headed coffins, one of solid silver, a material, that was much less common in Egypt than gold. But the world's attention was elsewhere – WW2 had broken out… This is the story of his incredible discoveries.
Participants will be emailed the link to the session on the day of the event.
Suitable for adults and teens ages 15 and up. Free event and bookings are essential.
*By accessing this link you will be leaving the Glen Eira City Council's website. Any transaction made through the TryBooking website is subject to the terms and conditions of use of that site. Glen Eira City Council accepts no responsibility for any payment or other usage made of the TryBooking site and is not liable for any loss or damage resulting from use of that site.