Enid: The scandalous life of a glamorous Australian who dazzled the world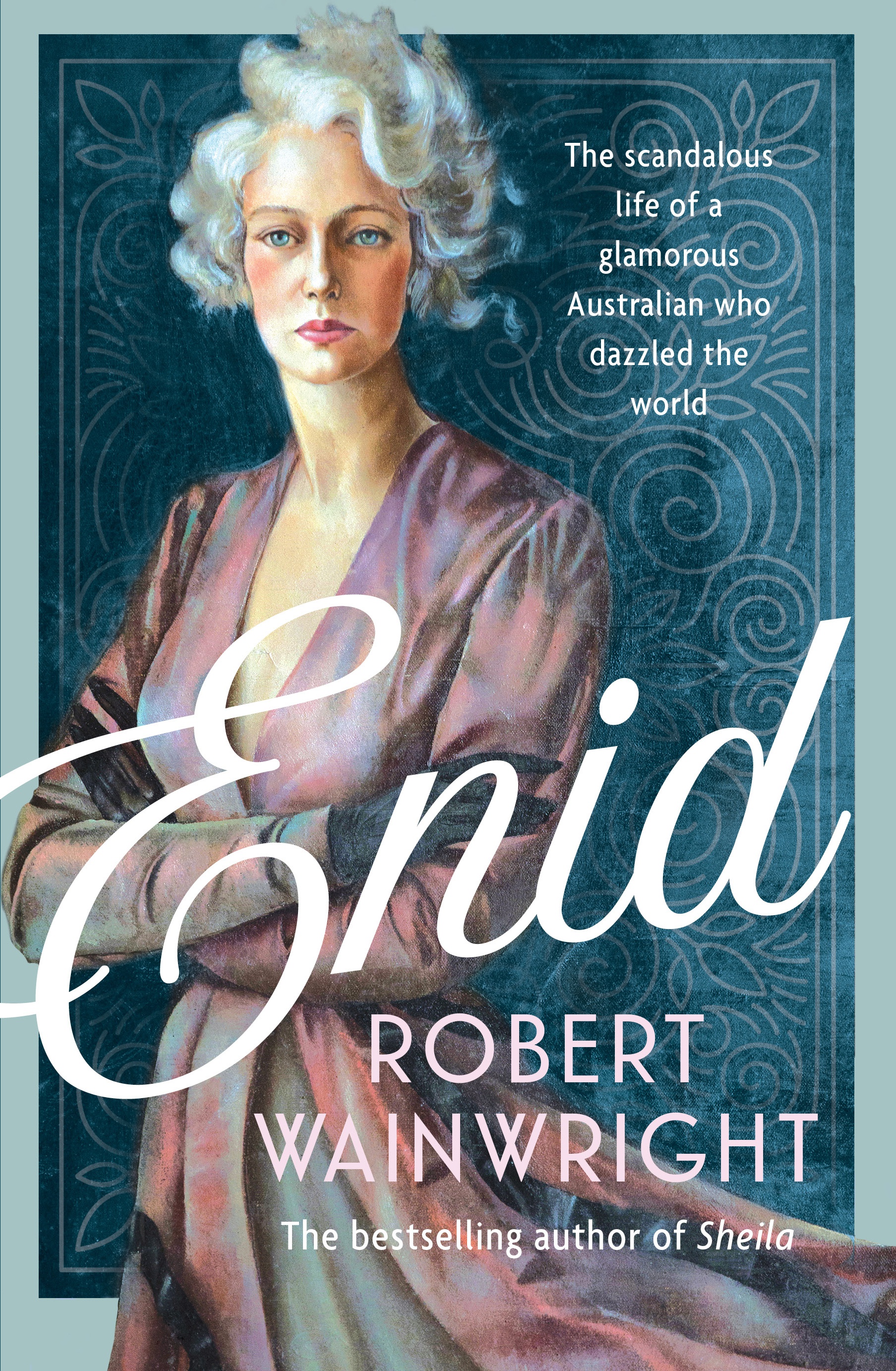 Bestselling author of Sheila, Robert Wainwright, tells the story of a bewitching Australian socialite who fascinated the world. Enid was the dazzling eldest daughter of a well-to-do family and heir to the Hunter Valley wine fortune. She grew up in the comfortable social isolation of Strathfield and was married off in January 1913, a few weeks after turning twenty-one, to an American businessman she hardly knew. Roderick Cameron was more than twice her age, a bachelor and wealthy scion of a loud and famous shipping magnate.
When Enid left Sydney with her new husband a few weeks later, bound for the USA, it would be the beginning of an adventure that would make her famous – or in some eyes infamous – from London and Cairo to New York, Paris and Kenya. Enid's colourful, unimaginable life would go on to include being married and widowed four times, driving ambulances in WW1 and hiding allied prisoners in WWII, entertaining European and Hollywood royalty and hi-jinks including walking her pet cheetah through Hyde Park on a diamond collar.
Join Robert as he restores the remarkable Enid to thrilling, vivid life.
Tuesday 8 September, 7pm-8pm
ONLINE Event
Participants will be emailed the link to the session on the day of the event.
Suitable for adults. Free event. Bookings essential.
By accessing the booking link you will be leaving the Glen Eira City Council's website. Any transaction made through the TryBooking website is subject to the terms and conditions of use of that site. Glen Eira City Council accepts no responsibility for any payment or other usage made of the TryBooking site and is not liable for any loss or damage resulting from that site.