Georgia Draws a House (and you can too)
Home means many things to us: family, love, where we grow, learn, eat and tell stories.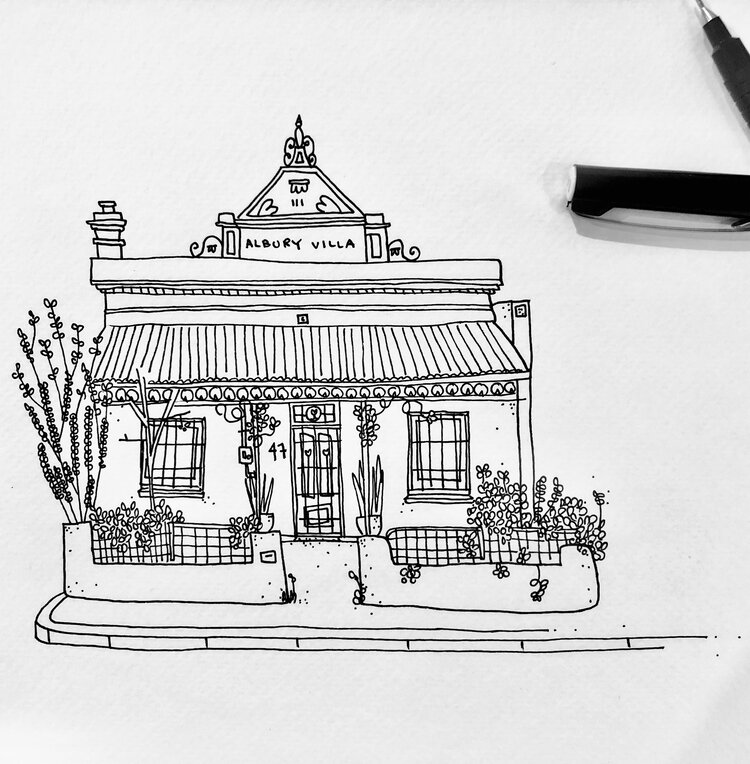 Draw along with Georgia Norton Lodge as she shows you the tricks to packing all that charm and character into your very own house illustration.
In this hour of power virtual workshop, you will gain scribble confidence, have a laugh and be well on your way to drawing your own house.
No experience is necessary. All you need is a pen, some paper and a picture of your pad.
Suitable for ages 15 and up.   Free event and bookings essential.
*By accessing this link you will be leaving the Glen Eira City Council's website. Any transaction made through the TryBooking website is subject to the terms and conditions of use of that site. Glen Eira City Council accepts no responsibility for any payment or other usage made of the TryBooking site and is not liable for any loss or damage resulting from use of that site.