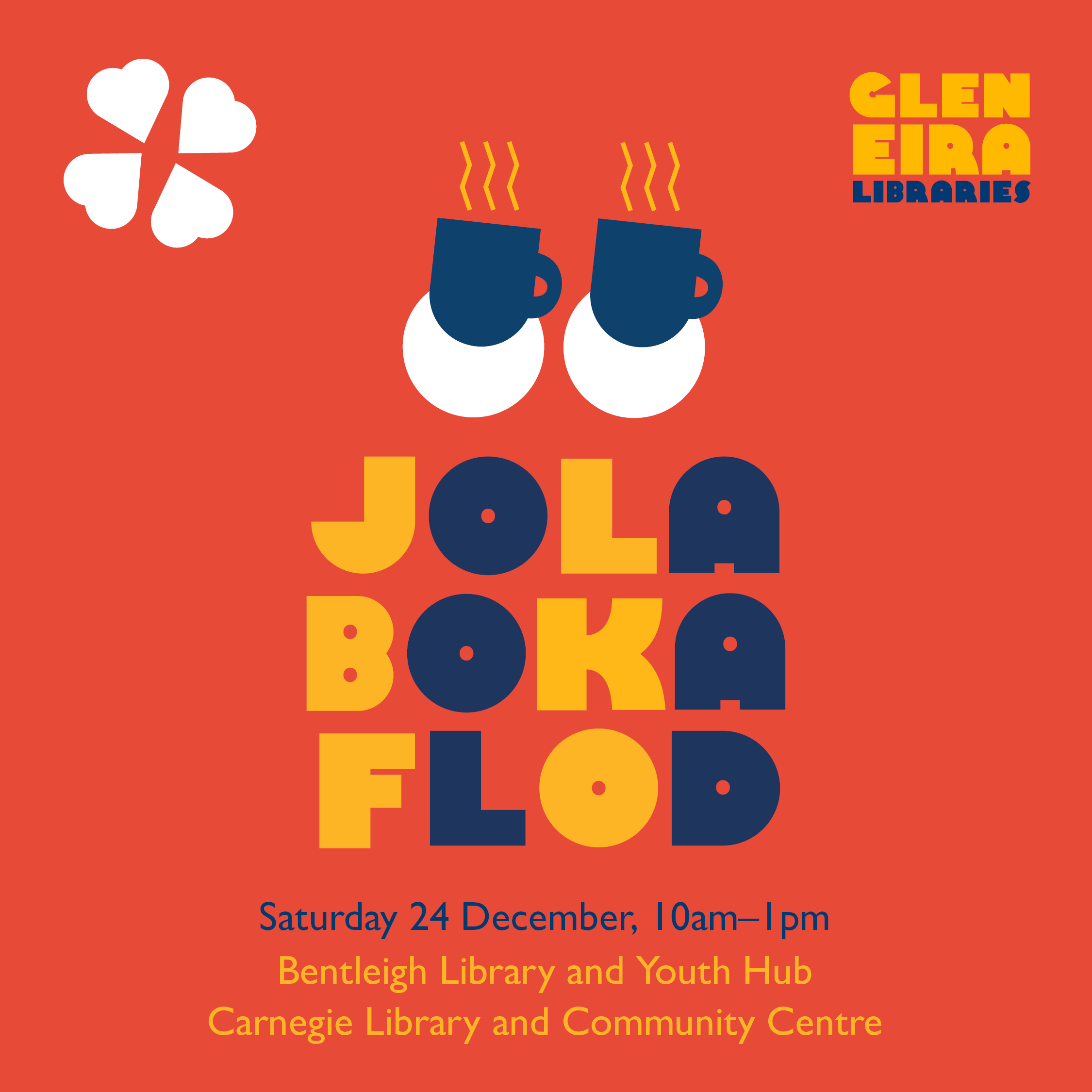 Jolabokaflod (Yule Book Flood) is an Icelandic tradition where books are given on Christmas Eve and recipients then spend the evening reading and drinking hot chocolate.
Glen Eira Libraries is again celebrating this wonderful tradition. 
Come along and take away a second-hand book (to keep), have a chat with our team, and enjoy a free barista-made hot chocolate or coffee.
No bookings required - just turn up!