The 1960s were a time of great change, in fashion… and in all areas of society.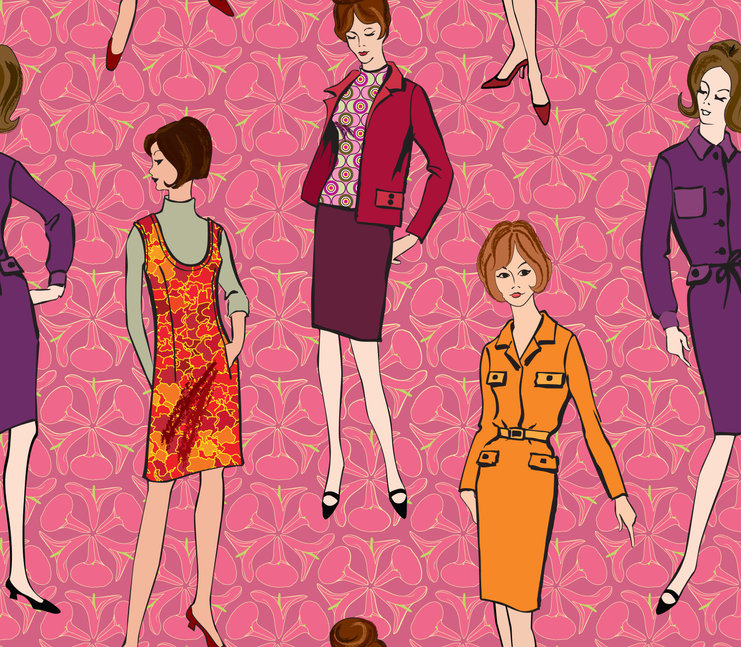 Gone were the hourglass figures, the structured underwear, the subdued colours, the glamorous but modest styles of the previous decade. Out, also, was the established system of haute couture: the power dynamic was shifting from the elite - to the street.
It was the birth of our modern fashion age: young women were growing up and rejecting their parent's conservative values, and thanks to the post-war baby boom, they were in numbers too big to ignore. Aided by the new synthetic fabrics which were cheap and colourful, fashions started to change rapidly and reflect younger tastes. Soon there were even disposable dresses, designed just for one wear. Styles and attitudes that are still with us today.
Join author and fashion historian, Nicole Jenkins for a colourful illustrated talk on this most exciting of decades.
Wednesday 13 October, 7pm-8pm
ONLINE EVENT
Suitable for adults and teens aged 14 and up. Free event and bookings are essential.
*By accessing this link you will be leaving the Glen Eira City Council's website. Any transaction made through the TryBooking website is subject to the terms and conditions of use of that site. Glen Eira City Council accepts no responsibility for any payment or other usage made of the TryBooking site and is not liable for any loss or damage resulting from use of that site.