What can you make with old magazines? ART!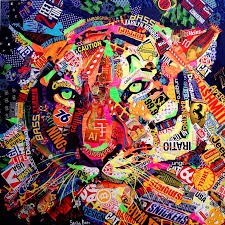 In this fun session, you'll recycle old magazines to create amazing pieces of visual art. 
Combine drawing and collage making in order to create abstract pieces that will be full of colour and texture. Be prepared to get messy and creative!
Monday 27 July, 4pm-5pm
ONLINE Event
Materials Required: Plain paper, scissors, glue, magazines, pencils (normal and/or coloured). You may also use paints, crayons or felt tip pens.
Participants will be emailed the link to the session on the day of the event.
Suitable for ages 6 to 12. Free event and bookings are essential.