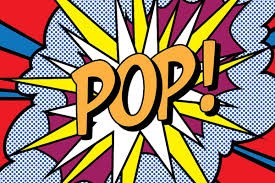 What's Pop Art? Come along to this Rebel Stepz workshop to find out! This creative session will have you discovering artists Andy Warhol and Roy Lichtenstein in order to create your own pop art pieces.
Materials needed: Plain paper, felt tip pens, coloured sharpies or coloured pencils. Scissors, glue, and any fun materials such as glitter, buttons, ribbons, plain sticker dots are welcome.
Tuesday 4th August, 4pm-5pm
ONLINE Event
Participants will be emailed the link to the session on the day of the event.
Suitable for ages 6 to 12. Free event and bookings are essential.