Radicals – Remembering the Sixties
Join local writer Claire Halliday in conversation with co-authors, Nadia Wheatley and Meredith Burgmann.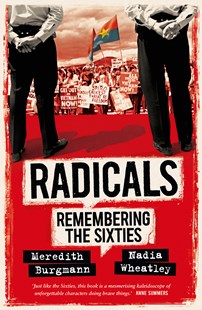 Their new book, Radicals, tells a fascinating story of an iconic time and place - 1960s Australian society in the era of free love, flower power, protest, duffel coats and civil disobedience.
It was a turning point for change and local radicals - including Nadia and Meredith - found their voices, used them and were often arrested for the cause. While the initial trigger was opposition to the Vietnam War, protests quickly escalated to include Aboriginal Land Rights, Women's Liberation, Gay Liberation, Apartheid, and 'workers' control'. 
Join them in this online talk as they share their own memories of that time and showcase the stories of eighteen well-known Australians in a thoughtful reflection on how the decade changed them and Australian society - forever.
Thursday 8 July, 7pm-8pm
ONLINE EVENT
Participants will be emailed the link to the session on the day of the event. Suitable for adults and teens ages 16 and up. Free event and bookings are essential.
*By accessing this link you will be leaving the Glen Eira City Council's website. Any transaction made through the TryBooking website is subject to the terms and conditions of use of that site. Glen Eira City Council accepts no responsibility for any payment or other usage made of the TryBooking site and is not liable for any loss or damage resulting from use of that site.