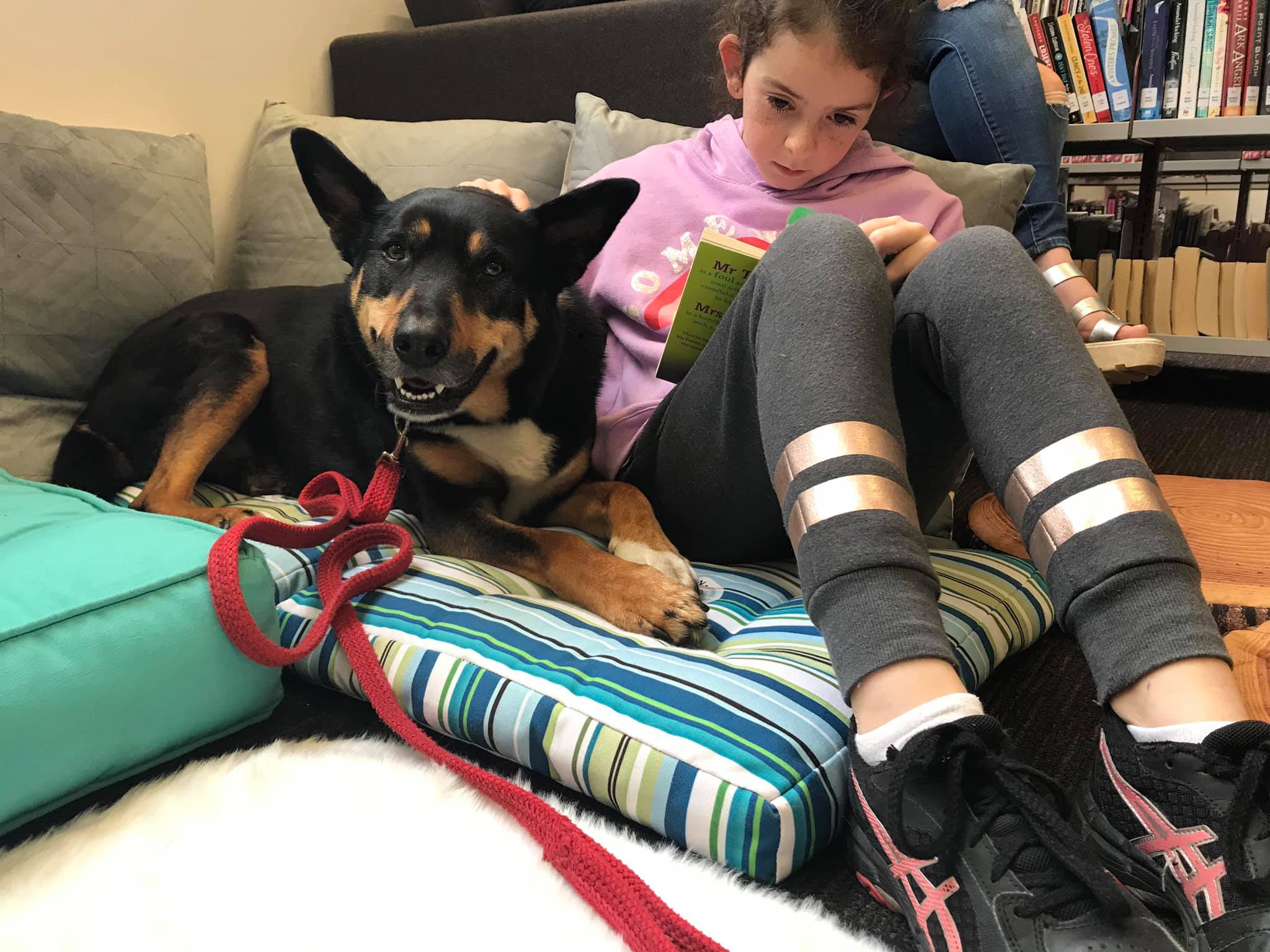 Created for reluctant readers, this program allows kids to build their reading confidence in a non-judgmental, safe and positive atmosphere. With a professional therapy dog and handler, Reading Tails creates motivation for anxious students to develop a love of reading across this eight week program.
Please note: all participants are expected to commit to their session time for the entire eight week program. Guardians will need to fill in the required paperwork. Each session is limited to four students.
From Sunday 26 April to Sunday 14 June
Caulfield Library
Session 1: 1.15pm–1.45pm
Session 2: 1.45pm–2.15pm
Session 3: 2.30pm–3pm
Session 4: 3pm–3.30pm
Session 5: 3.30pm–4pm
Suitable for ages seven to13.
Tickets $30 (includes all eight weeks). Bookings essential. No refunds.