A Texas oilman. A brilliant female archaeologist. An unknown world underneath the Vatican.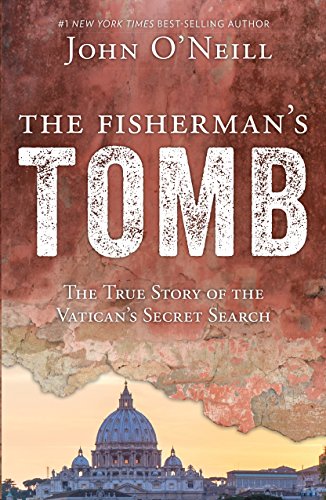 In 1939, a team of workers beneath the Vatican unearthed an early Christian grave. This surprising discovery launched a secret quest that would last decades — a quest to discover the long-lost burial place of the Apostle Peter.
From earliest times, Christian tradition held that Peter — a lowly fisherman from Galilee, whom Christ made leader of his Church — was executed in Rome by Emperor Nero and buried on Vatican Hill. But his tomb had been lost to history. Now, funded anonymously by a wealthy American, a small army of workers embarked on the dig of a lifetime.
The incredible, sometimes shocking, story of the 75-year search and its key players has never been fully told — until now.
Join author John O'Neill as we explore the quest that would pit one of the 20th century's most talented archaeologists against top Vatican insiders. The Fisherman's Tomb is a story of the triumph of genius against all odds.
Saturday 9 October, 10am-11am
ONLINE EVENT
Suitable for adults. Free event and bookings are essential.
*By accessing this link you will be leaving the Glen Eira City Council's website. Any transaction made through the TryBooking website is subject to the terms and conditions of use of that site. Glen Eira City Council accepts no responsibility for any payment or other usage made of the TryBooking site and is not liable for any loss or damage resulting from use of that site.