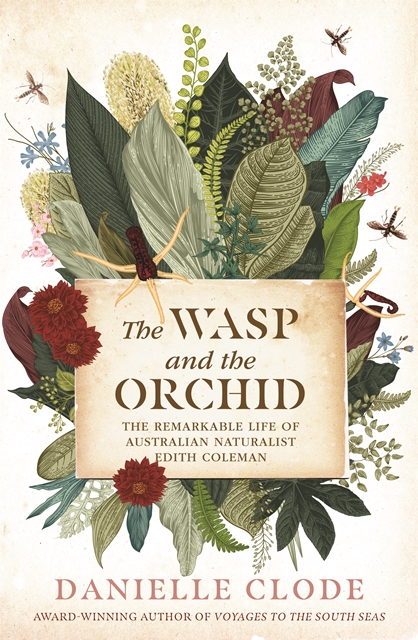 In 1921, Mrs Edith Coleman of Blackburn joined the Field Naturalists Club of Victoria and presented her first paper on native orchids. Within a few short years, she became one of Australia's best known and most prolific nature writers, internationally feted for her ground-breaking work on the curious sex lives of wasps and orchids.  In her regular newspaper and magazine columns, Edith Coleman had a knack for making the strangest things fascinating.
And yet today, Edith has been all but forgotten. Perhaps it is because she was a woman, or an untrained amateur, or the wrong kind of nature writer. Danielle Clode, writer and biologist sets out to discover where one of Australia's foremost nature writers had come from, and where, in the intervening decades, she had gone.
Thursday 23 July, 7pm-8pm
ONLINE Event.
Participants will be emailed the link to the session on the day of the event.
Suitable for adults and teens 16 and up. Free event and bookings are essential.