Three Sisters with Heather Morris
The best-selling author of The Tattooist of Auschwitz returns - with an astonishing new story.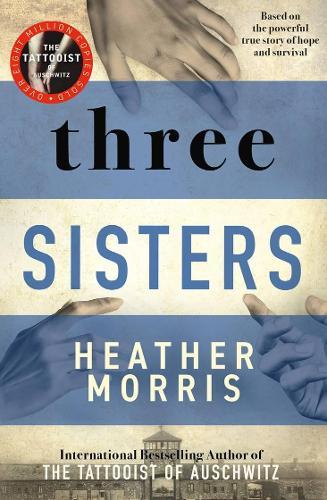 As little girls, sisters Cibi, Magda and Livia make a promise to their father - that they will stay together, no matter what. 
But the trauma of WWII changes everything and when the Nazis capture the three teenagers, the young women are sent to the death camp of Auschwitz-Birkenau.
After the liberation, they return to Slovakia, now under Communist rule, but with their love for each other giving them the resilience and hope they need to embark on a voyage of renewal, they journey to the new Jewish homeland, Israel to forge a new life.
Three Sisters is a heart-breaking, yet uplifting tale of the courage and fierce love of three sisters, whose promise to each other kept them alive.  Join writer and interviewer Claire Halliday, in conversation with Heather Morris in this special online event.
Monday 8 November, 7pm-8pm
ONLINE EVENT
Suitable for adults. Free event and bookings are essential.
*By accessing this link you will be leaving the Glen Eira City Council's website. Any transaction made through the TryBooking website is subject to the terms and conditions of use of that site. Glen Eira City Council accepts no responsibility for any payment or other usage made of the TryBooking site and is not liable for any loss or damage resulting from use of that site.