Join. Borrow. Play. Win! The Big Summer Read starts Wednesday 1 December 2021.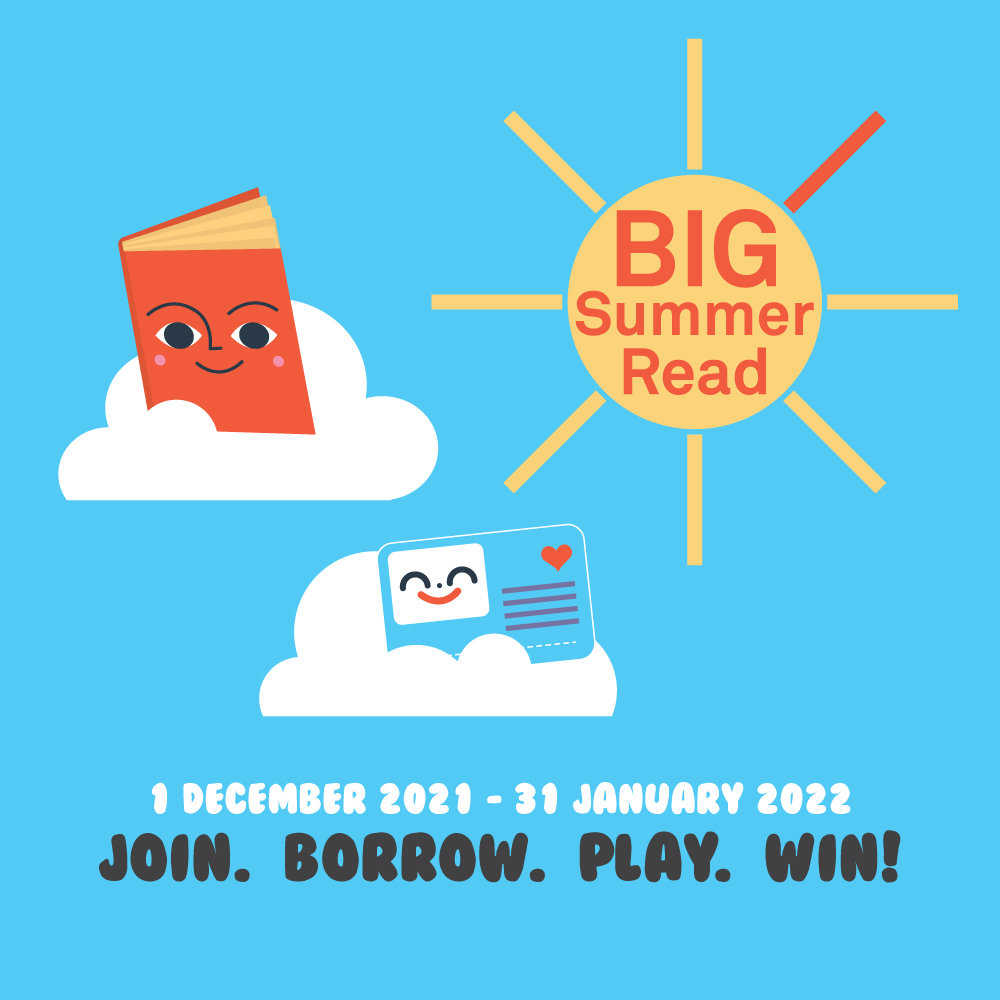 Get busy reading these holidays for your chance to win some great prizes!
Research has shown that kids tend to read less over the summer holidays. What this can often mean is a loss of some important literacy skills gained throughout the year. This is called the Summer Slide and it happens all around the world.
Thankfully the Big Summer Read is coming to the rescue! It's a fun, playful and interactive way to keep kids reading over summer.
The program runs from 1 December – 31 January 2022 and pre-registration is open NOW!
How to play
Register online at https://plv.beanstack.org
To log your reads from anywhere and make use of the handy barcode scanner, download the free Beanstack Tracker app from Google Play or the App Store; search for "Public Libraries Victoria" and log in to your account.
You can also pick up a playing card from your closest Glen Eira libraries branch.
Read and log at least ten (10) books and complete at least five (5) of the fun activities
When you reach a milestone, you'll earn badges for your profile and increase your chances of winning a prize. The more you read, the greater your chances!
Finish your reading and activities by 31 January 2022 to go into the prize draw!
To be eligible program participants must:
Be aged 17 years or younger
Be a member of Glen Eira Libraries
Live in Victoria
Be able to collect their prize from a Glen Eira Libraries branch
Big Summer Read is a state-wide program delivered in partnership with Public Libraries Victoria, Bolinda Borrowbox and Glen Eira Libraries.
Check out the Terms and Conditions and don't forget to follow us on Facebook and Instagram for regular updates.