The Lab provides social and technical skill development for young people who identify as being on the autism spectrum.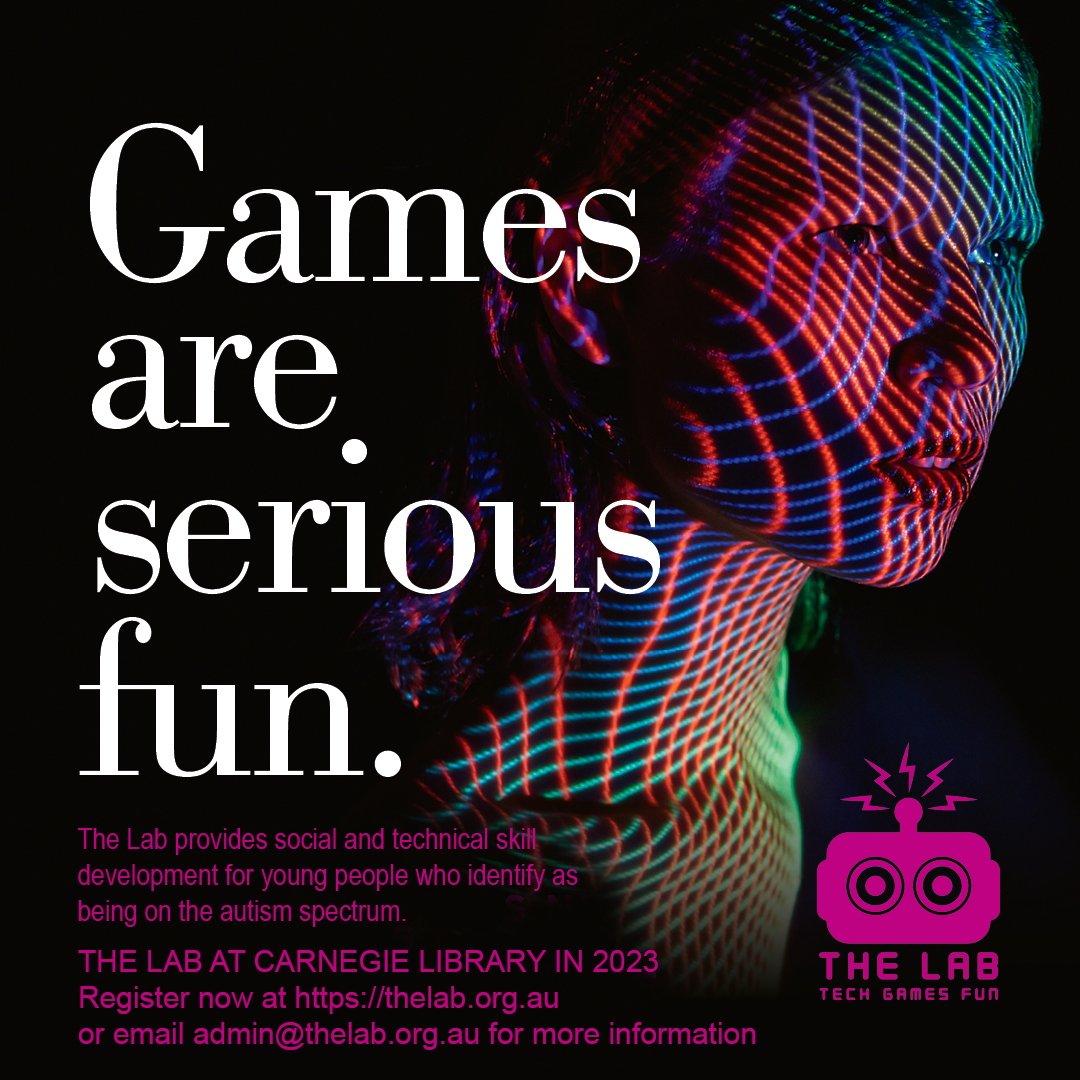 At each weekly two-hour Lab session, two or more computer programmers and designers work individually with young people to develop their social and technology skills.
The Lab provides an environment where participants can share their interests in a wide variety of activities such as gaming together, video creation and sharing, graphic design, and programming.
Mentors are available during Lab sessions to support activities or to work with participants on new projects of interest to them.
Registration is essential. For more information and to register, visit the link or contact The Lab at admin@thelab.org.au